PREPARATION
CalTeach attracts STEM majors systemwide.
Across all UC campuses, most CalTeach participants are majoring in STEM fields. In 2012-13, nearly 70 percent of all participants were STEM majors, with most majoring in the biological/life sciences or mathematics/statistics.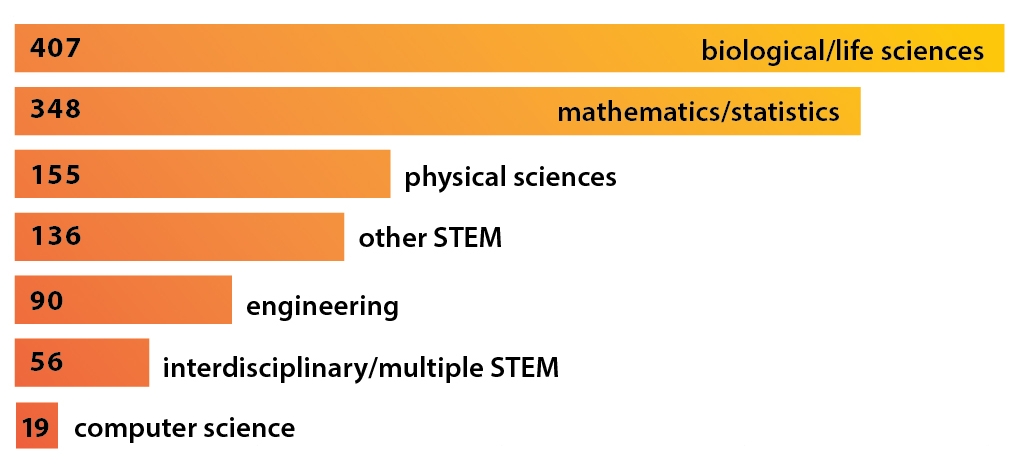 CalTeach participants are working in high-need schools.
In 2012-13, CalTeach students participated in field placements in 206 K-12 schools where they gained real world classroom experience. Although these field placements occurred throughout the state in schools with a variety of economic and education characteristics, nearly 40 percent were in schools that were low-performing and high-need, based on the state's Academic Performance Index (API, 1-5).